By Lou Ponsi
Kayden Tokarski, a 12-year-old seventh grader at Aliso Viejo Middle School, and Julia Roberts, Academy Award winning actor, have a couple of things in common.
Both are professional actors and both played the role of Martha Mitchell in the limited series, "Gaslit," a political thriller centering around the Watergate break-in, which ultimately caused President Richard Nixon to resign in 1974.
Currently airing on the Starz Network, the limited series focuses on Mitchell, the outspoken wife of Nixon's attorney general John Mitchell.
Martha Mitchell was the first person to publicly implicate Nixon in the Watergate break-in and was such a danger to the president that she was reportedly held against her will in a California hotel room.
Kayden appears in episode three, titled "King George," portraying Mitchell as a child in a flashback scene set in the 1930s in which her dad shows her a pocket watch and tells her it was a gift from King George III when their family left England.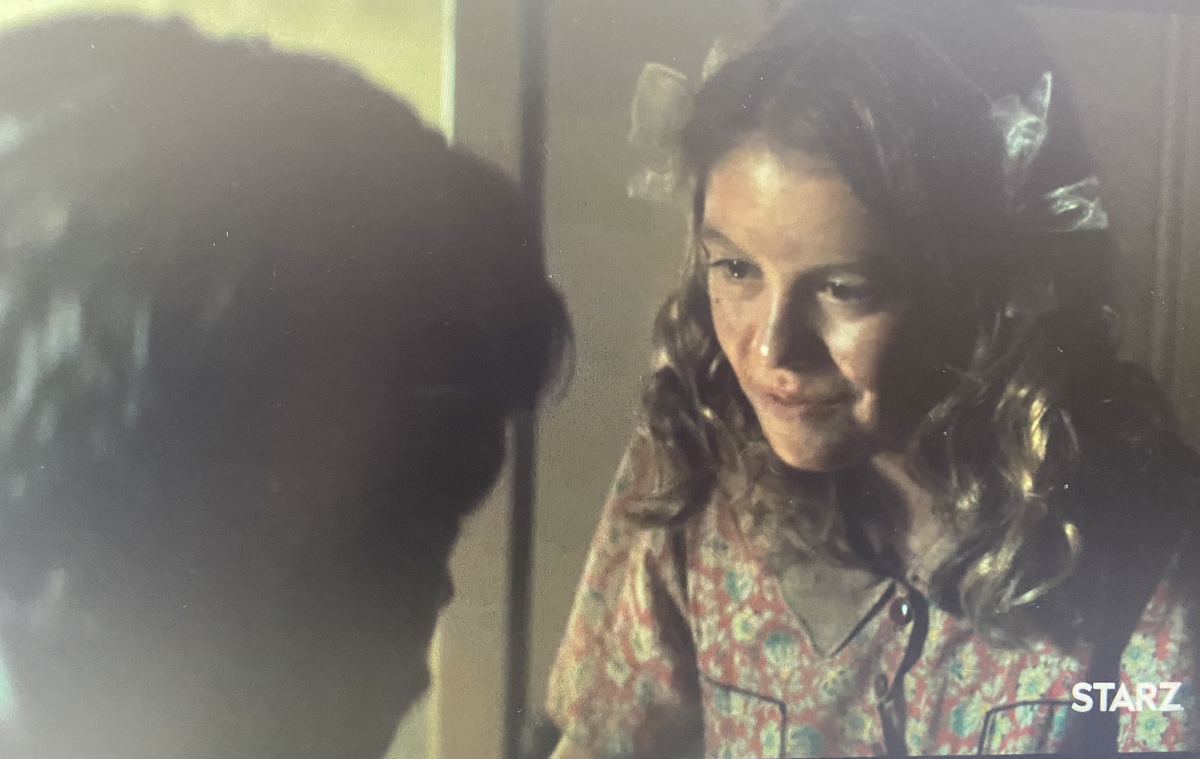 In her two-plus year career, Kayden has performed in several films and commercials. Her part in "Gaslit," which stars Roberts, along with Sean Penn and Dan Stevens, is her biggest so far.
"To see myself on TV was amazing," Kayden said. "I was just so honored. I was so excited but I also had butterflies in my stomach. I was like, 'that's me.' Oh my gosh."
To get the part, Kayden had a few hours to memorize the lines and turn in a self-taped audition. Within a few days, her agent called with the good news: Kayden got the part of Martha Mitchell.
"It was definitely very shocking," Kayden said.
Kayden, who maintains straight As in school while pursuing an acting career, has learned from experience that getting an audition is difficult, let alone a booking.
"I know I'm not going to get all these auditions and get every role because there is a lot of rejection in this industry," she said. "Sometimes out of 10 auditions, you might not even get any. It's very competitive. There are so many different things that go into casting. It's not even just the performance. It's your look, it's your eye color, it's your hair, it's your height, it's your age."
But in less than three years, Kayden has won her share of roles.
Kayden stared in the film "My Melancholy Baby," which airs on Amazon Prime Video, and the soon-to-be-released Moving Picture Institute original, "Unloaded," with Niko Guardado of "The Goldbergs." She played the role of an 8-year-old survivor of an ecological worldwide apocalypse in "Apocalypse Love Story."
More recently, Tokarski performed the lead roles in two short films, was a host for a popular kids' channel, and will start filming a feature film directed by Rick Bakewell this summer.
Kayden earned a part in a short film produced by the Joyful Child Foundation, founded by Erin Runnion, and performed in a commercial that aired during Super Bowl LIV.
"I think the path she has been on has been good," said Kayden's mother, Kelly Tokarski. "She is really fortunate enough to have an amazing agent and manager who are so committed to her."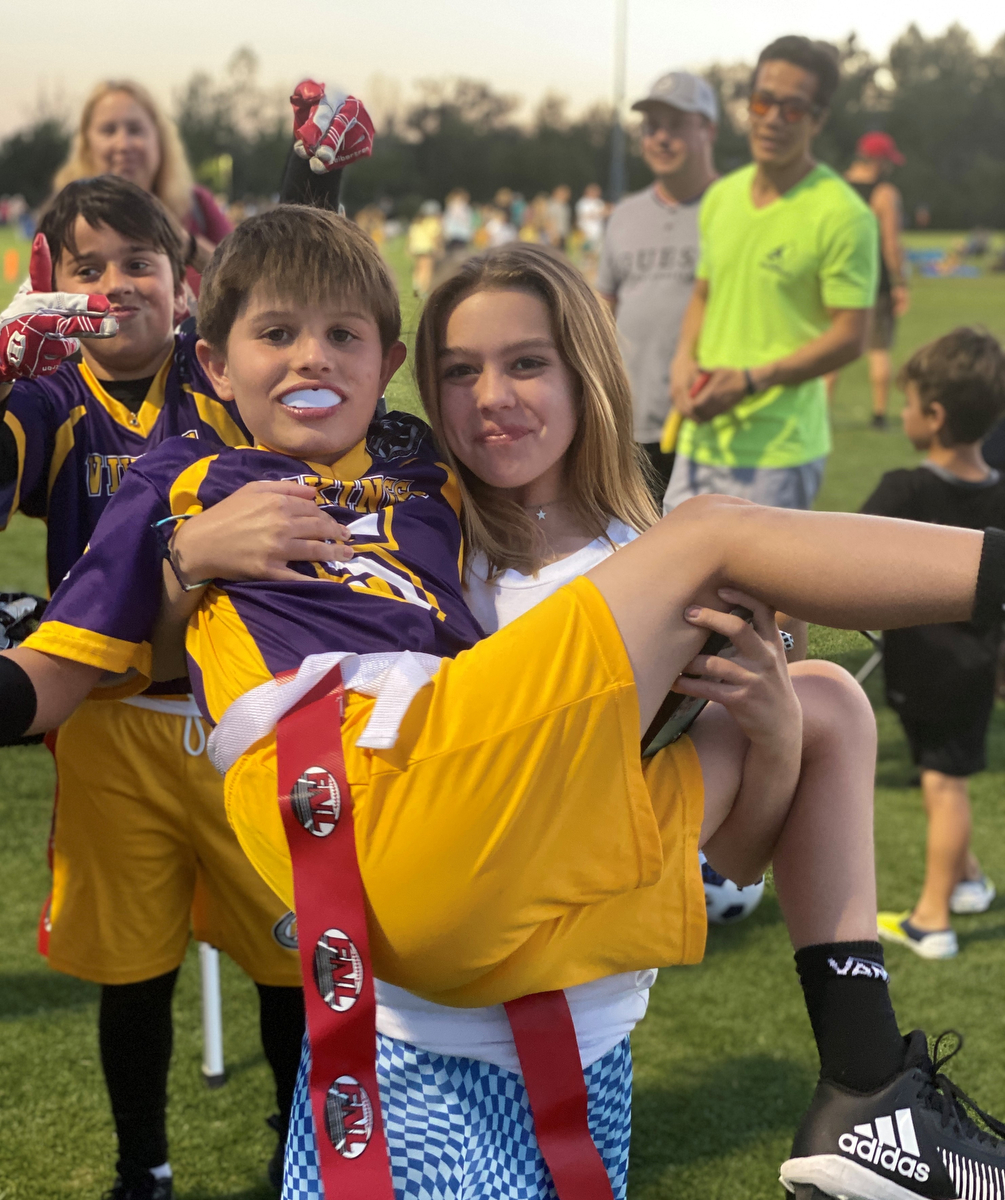 There've been accolades too. Kayden won an Independent Shorts Best Young Actress Award for her role in the 2021 independent film, "Message from the Mermaids," an international Gold Best Young Actress award from the Independent Shorts Film Festival, and a Best Young Actress award from the Venice Shorts Film Festival.
The actor has a full life outside of acting as well. As a competitive springboard diver for the Crown Valley Divers club team, Kayden has achieved Junior Olympic status.
She also serves the community. Kayden was the keynote speaker for the Walk Against Drugs in Mission Viejo in 2021 and served as a celebrity spokesperson for a Red Cross LA fundraiser that also featured Mario Lopez.
"She is definitely somebody who inspires me every day," Kelly Tokarski said. "She's a smart kid and she's got a big heart and cares about other people. It's a joy to watch her grow into the young lady that she is."