With balloons and oversized checks in hand, the CUSD Human Resource Services department awarded the first stipends for the employee referral program. In the fall of 2022, HRS created a program for current employees to refer new employees for positions in six hard-to-fil positions (food service professional, paraeducator, bus driver, campus/student supervisor, licensed vocational nurse).
If the referrals were hired and stayed past a six-month probationary period, the referring employee would earn a $500 stipend.
The first recipient was Arlene Badger, a staff secretary in Food & Nutrition Services.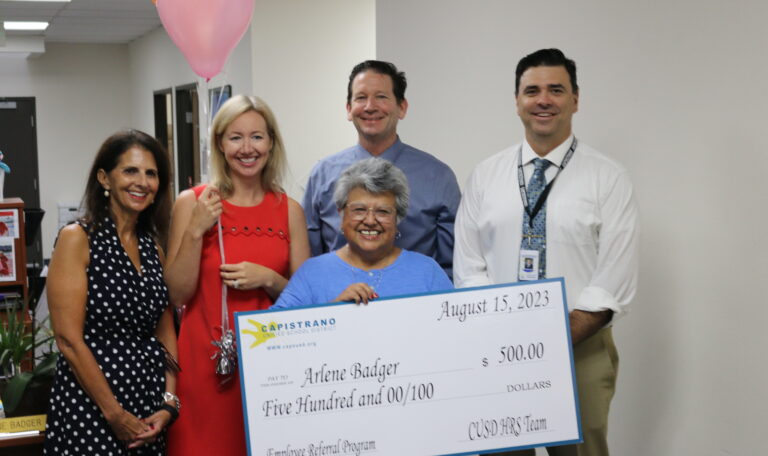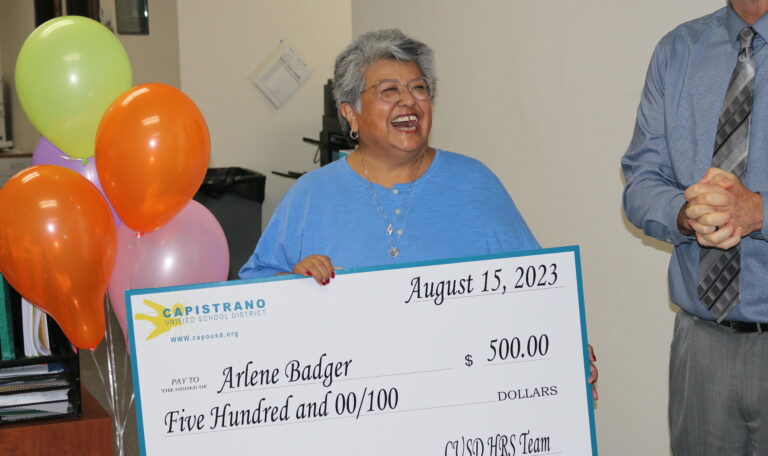 Olga Devitt, an office manager at Newhart Middle School, earned double the reward for two successful referrals!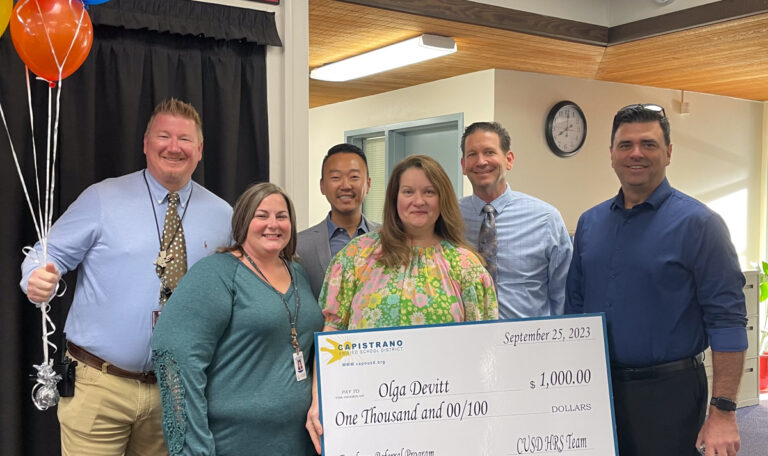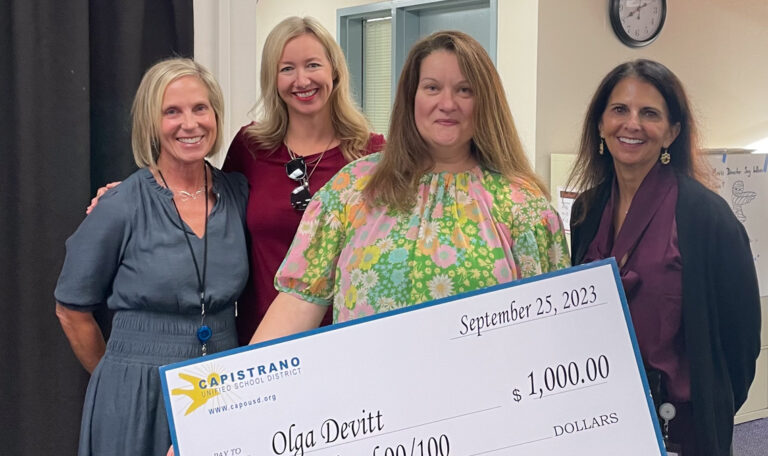 Congratulations to both Olga and Arlene, and thank you for helping bring such incredible employees to CUSD!