By CUSD Insider staff
An Aliso Viejo doctor who tragically died while trying to save the lives of others during a Laguna Woods church shooting on Sunday is being remembered not only for his heroics that day, but for his years of contributions to the Capistrano Unified School District.
Dr. John Cheng, 52, a family care and sports medicine physician who practiced at South Coast Medical Group, worked with the student-athletes at Aliso Niguel High School for more than seven years, during which time he served as the football team doctor.
"He helped physically clear thousands of our students the past seven years," said Andrew Mashburn, the school's athletics director.
"Last week Dr. Cheng informed me of a game he plays with his staff on our physical clearance days where they guess how many student athletes they performed physicals on that day," Mashburn recalled. "…It was a simple gesture, but I could see the fun and caring environment Dr. Cheng created with his staff. He was down to earth and real to the core. He was funny and loved."
Aliso Niguel head coach Michael Calahan has been a part of the Wolverine football program since 2005, as a student and a coach, and can't remember a time when Dr. Cheng was not involved. "He was steadfast in his dedication to the student-athletes, always present and available. On the Tuesday before the tragic event, he conducted 400 athlete physicals," Calahan said. " I am not surprised that he did what we did that day because selfless acts are a part of his nature."
Cheng was killed when a Las Vegas gunman attacked a congregation meeting at Geneva Presbyterian Church on El Toro Road, an act that also injured five others. He is survived by his wife and two children.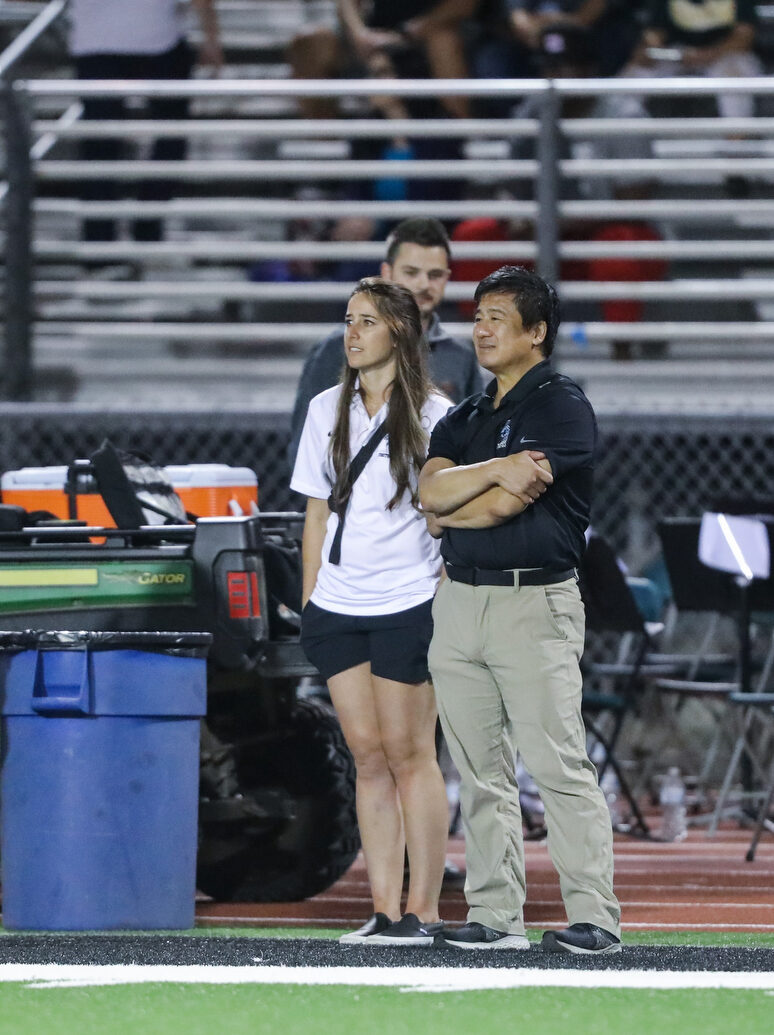 Cheng's generosity extended to the budding healthcare workers of Capistrano Unified, said Pati Romo, executive director of College and Career Advantage (CCA).
"Dr. Cheng provided the students of CCA an opportunity to intern in his clinical offices at South Coast Medical," she said. "He was truly inspiring to our young medical students who are working toward careers as medical assistants or hospital technicians."
Cheng was described as a very hands-on partner who served as a curriculum advisor for CCA. Some medical assistant students interning through CCA from both Capistrano Unified and Laguna Beach Unified were even hired at Cheng's South Coast Medical Group after graduation, Romo noted.
"We feel so fortunate to have had this unique partnership with him where our students could experience first-hand what it means to be a professional healthcare provider," she added. "He will be greatly missed."
In a statement on its website, South Coast Medical Group mourned the loss of Dr. Cheng, who they described as a humble and giving leader. Those who knew him were not surprised to learn of his selfless and heroic actions to charge the gunman.
"Dr. Cheng practiced medicine in ways we admired," the statement read. "He always assured his patients left our practice feeling so much better than when they arrived … his heroism saved so many people, not only at that church but throughout his career. Dr. Cheng's courageous act to move as fast as he did to save lives is no shock.  He will forever be remembered as our hero."
A GoFundMe account has been set up to help Cheng's family: https://gofund.me/2668fbbc