In a year like no other, the students in Aliso Niguel High School's senior class rose to meet the many challenges that have come their way. The Class of 2021 celebrated a much-anticipated graduation ceremony on Thursday, June 3, with several ceremonies that allowed family and friends to gather — in person — to celebrate the achievements of this year's graduating class.
"We, the Class of 2021, have sprung like flowers, because a flower cannot blossom without both the rain and sun. And that's why I look towards all of you today and I'm glad to see how much we have indeed grown," said Saya Seraj in a student keynote graduation address. "So be proud. Go outside. Shout at the top of your lungs. Tell the world what you've done and what you've accomplished despite life's challenges. Let the world know you won't allow any battles to get the best of you because in the end it doesn't matter how many battles you've lost, but how you win the war."
"We had finally made it," Atrina Karazi said in her Senior Class Vice President graduation address. "Our last year together as high schoolers. 2021, the best year in our whole high school experience Our time together was short, but like I said… everything happens for a reason. The absolute truth is, that if any class could handle the effects of a pandemic of this scale… it was the class of 2021. Now, no matter what the future holds and wants to throw at us, we are prepared. We have gone through so much together and now that we know we can handle anything, we can do it all and no matter what, we will be able to adapt to what the future has in store for us."
Check out some of the photos from the event below. Congratulations, graduates!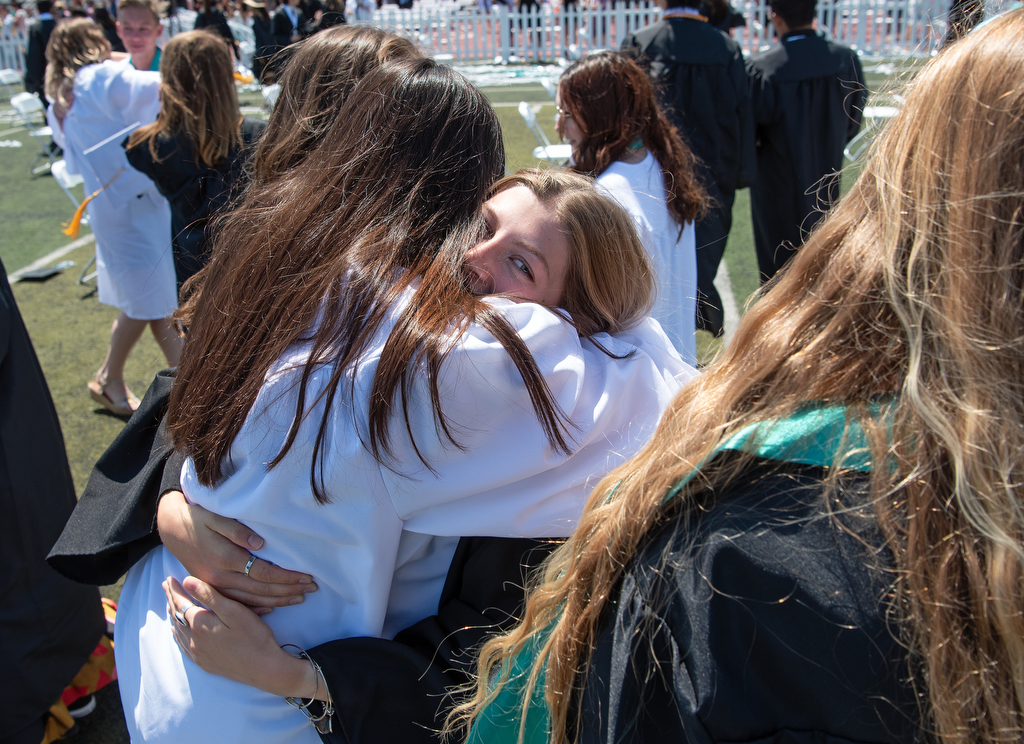 Aliso Niguel High School graduates celebrate with each other following their graduation ceremony at the school on Thursday, June 3, 2021. Photo by Jeff Antenore, Contributing Photographer[/caption]