Capistrano Unified School District hosted its second community lecture event in partnership with Hoag Hospital. The 2019-2020 series titled, "Helping Teens and Families Navigate Mental Health and Wellness," will feature discussions on a variety of topics that impact today's young people.
The second session of the series, dedicated to identifying substance abuse disorders and vaping dangers, was held on Wednesday, November 13 at Aliso Niguel High School. The event received over 500 RSVPs, bringing together family members and staff from across the district to hear from a distinguished panel of teen mental health experts from ASPIRE at Hoag.
ASPIRE (After School Programs for Interventions and Resiliency Education) at Hoag is designed to help young people experiencing emotional and neurobehavioral problems, including depression, anxiety, trauma, grief and other symptoms related to mental health.
Guests heard from Dr. Steven Ey, Chief of Service at Hoag Addiction Treatment Centers, who shared the common warning signs of teen drug and alcohol use, dangers of vaping, how to approach the topic with youth, and what resources are available if help is needed.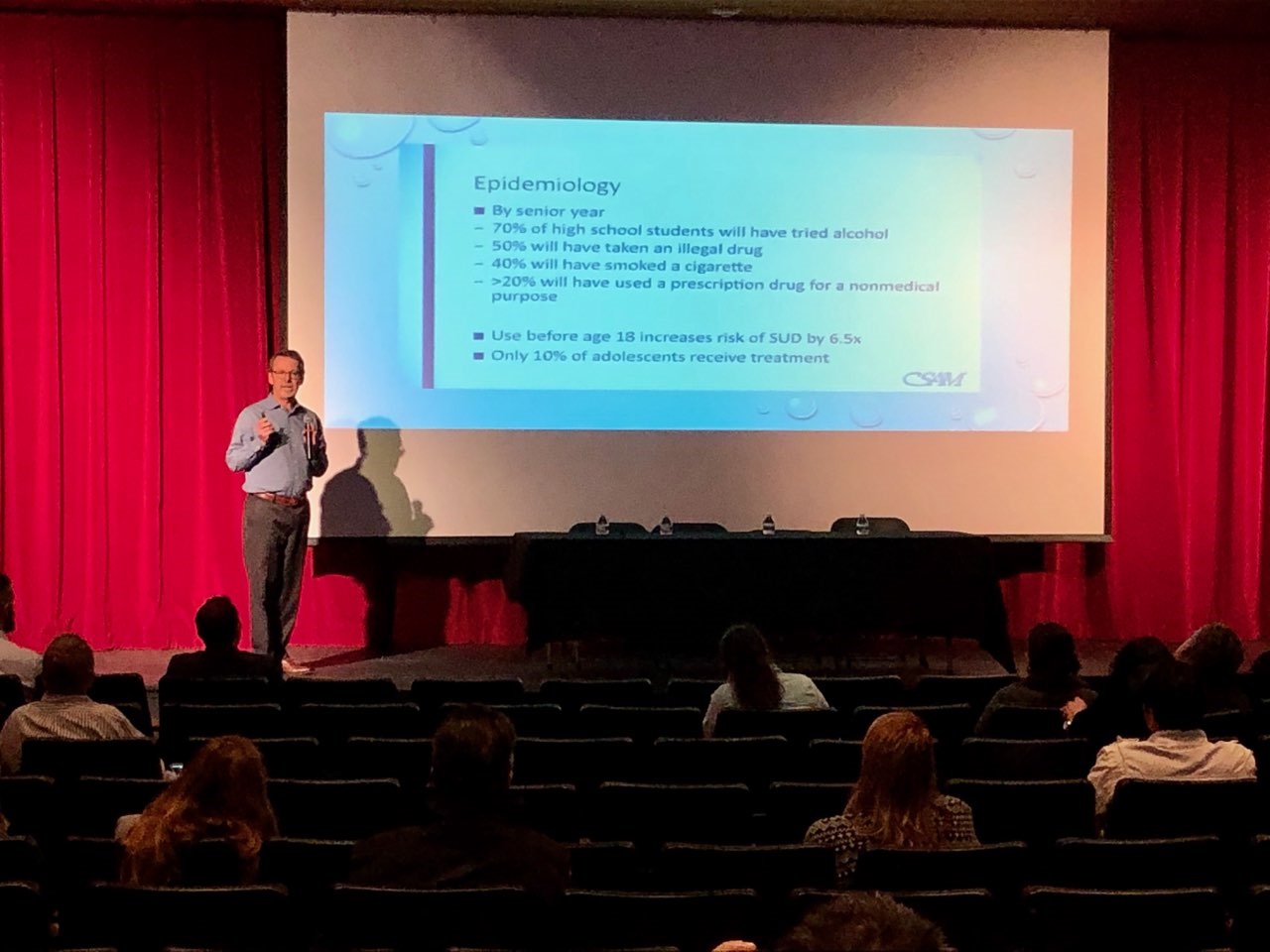 Dr. Sina Safahieh, Child and Adolescent Psychiatrist, and Licensed Marriage and Family Therapists Prerna Rao and Dave Cook, also answered questions.
The district's partnership with Hoag brings health and education together to support students and families, shedding light on important topics that are challenging families and the school district. The lecture provides preventative resources and intends to make a positive impact in the mental health of the community.
"We are proud to have partnered with Hoag to shed light on this important topic and address how health and education can come together to support students and their families, provide preventative resources, and make a positive impact on the mental health of our young people," said Superintendent Kirsten Vital.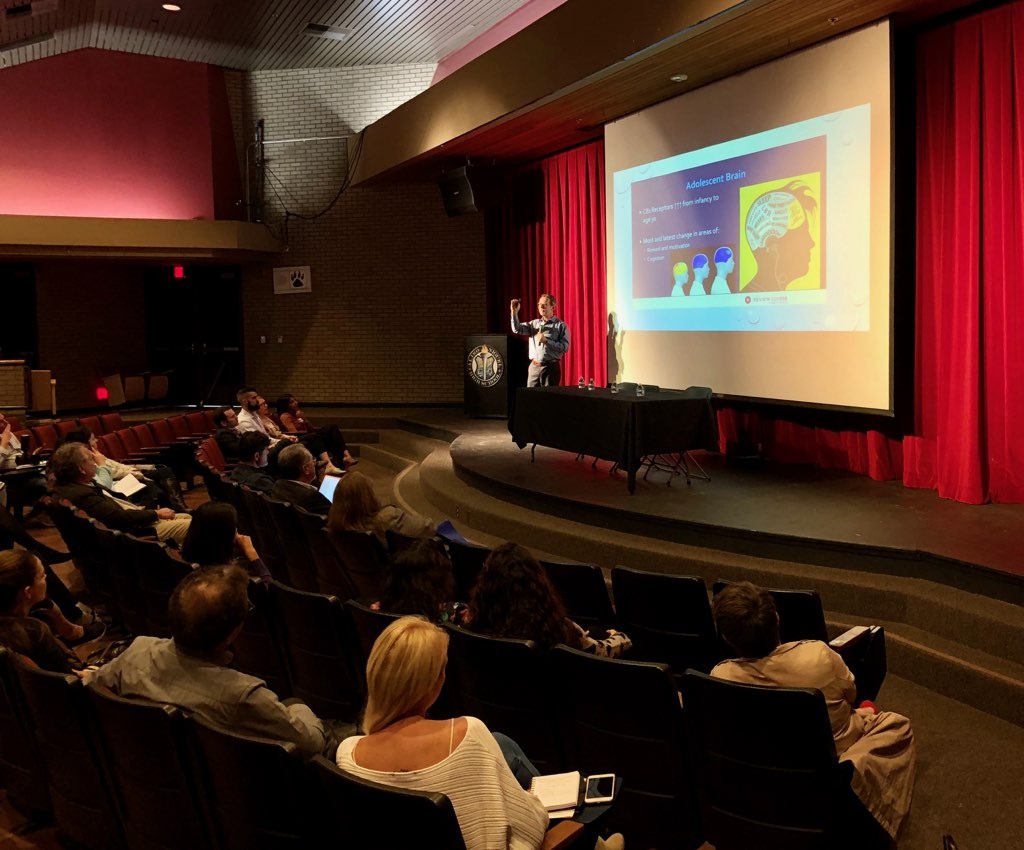 The topic was of importance as parents shared with the district on many occasions, their concern for the rising popularity of e-cigarettes among young people.
Today, more high school students use e-cigarettes than regular cigarettes and the use of e-cigarettes is higher among high school students than adults.
In fact, the CDC issued a warning about the health risks of vaping, citing a disturbing 805 lung injuries in 46 states, including 13 deaths that are believed to be associated with vaping. Adolescent years are times of important brain development and nicotine exposure during adolescence and young adulthood can cause addiction and harm the developing brain.
Dr. Ey shared how adolescent years are times of important brain development and nicotine exposure during adolescence and young adulthood can cause addiction and harm the developing brain. It is critical, he said, to take action now to protect the health of our nation's young people.
He discussed several takeaways such as:
Most substance use starts in adolescence
The younger a person starts the more likely a substance use disorder will develop and the more likely it will lead to medical and/or psychiatric disorders
Marketing efforts to make substances attractive to adolescents is pervasive
Brains continue developing until we are 25 years old and drugs and alcohol adversely affect developing brains
The presentation concluded with an open discussion to answer audience questions.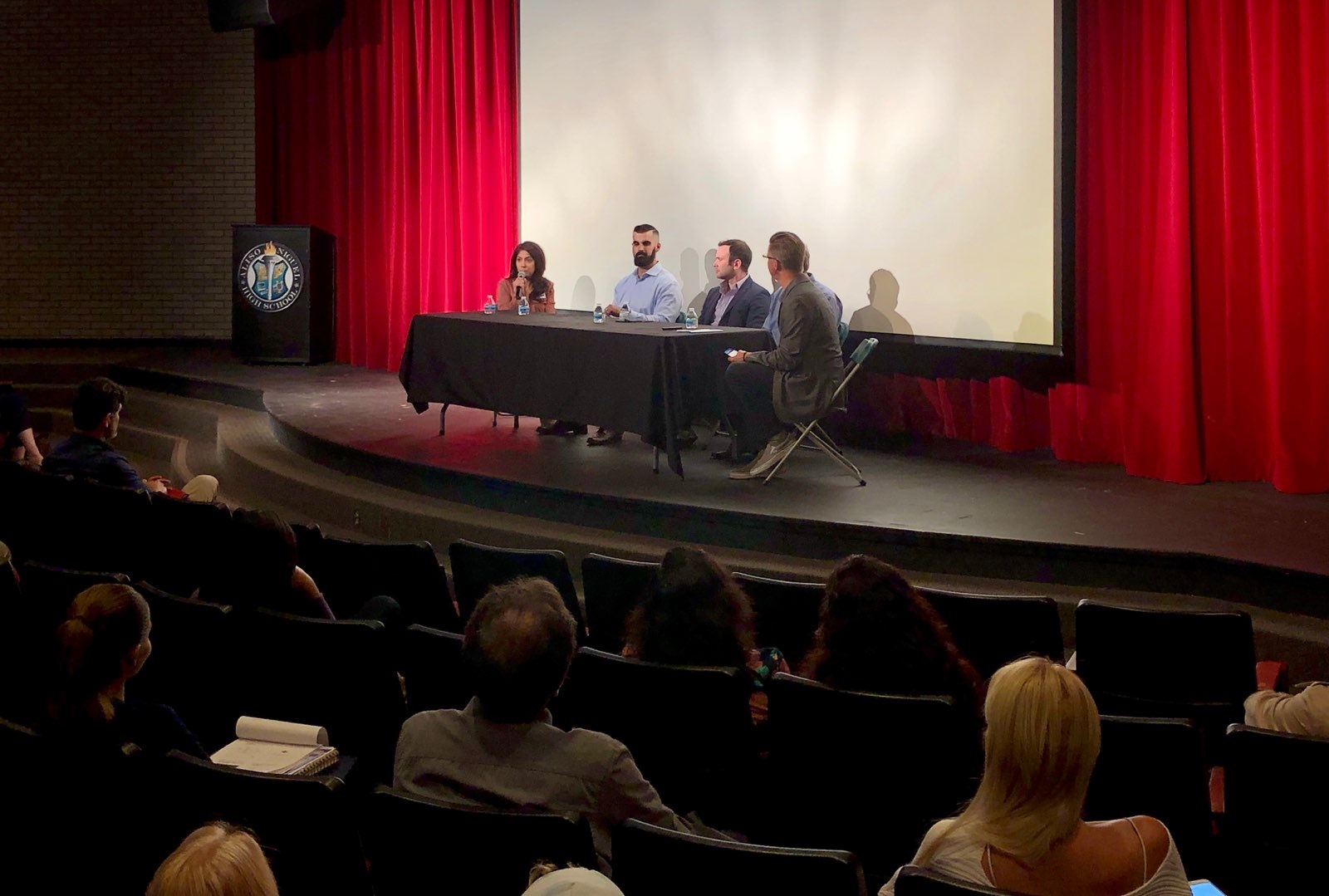 To watch the recording of the November 13 discussion, click here.
Throughout the year, Hoag and CUSD will continue to have mental health experts from Hoag to discuss a variety of topics including self-harm and suicide, and overall teen mental health and wellness.
The first session of the series, dedicated to gaming addiction, social media and mental wellness, was held on September 11. To watch the recording, click here.
The next discussion, "Self-Harm and Suicide" will be on Wednesday, February 26 from 6 to 8 p.m. at Capistrano Valley High School.