Please introduce yourself and your background as Principal.
I'm Jennifer Smalley and I am beginning my fifth year as principal at San Juan Hills High School. I have worked in Capistrano Unified School District for twenty-seven years as a teacher, reading specialist, assistant principal, middle school principal, and now my favorite job … high school principal.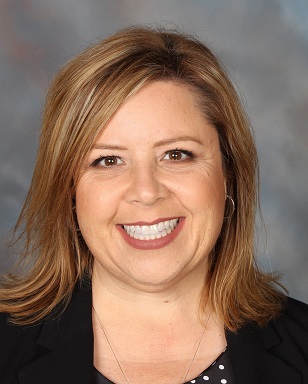 What leadership advice do you have to share?
Leaders should inspire greatness. Tap into the talents and energies of others to make school the best it can be for students.
What is your favorite part of your job?
I love visiting classrooms and joining our students in their learning. We have incredibly talented and caring teachers and it is a joy to see our students thrive in their classrooms.
What is your favorite quote?
"Education is not the filling of a pail, but the lighting of a fire." – Yeats
Describe your school's mission and vision.
At SJHHS we RIDE FOR THE BRAND. Students…Balance academics, activities, and social/emotional needs. Respect and include those from all backgrounds, cultures, and perspectives. Apply higher-level thinking skills to a broad range of college and career contexts. Nurture relationships with their communities and positively contribute to society. Dedicate themselves to setting and reaching meaningful goals.
What makes your school unique?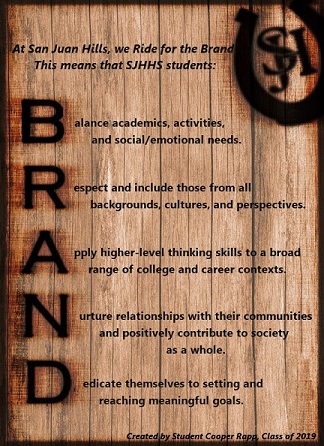 With a universal commitment to "Ride for the Brand," San Juan Hills High School goes above and beyond to ensure our students are fully prepared to graduate without any barriers to their future.
Highlight one program that your school offers:
Virtual Enterprise Program – Virtual Enterprise is a simulated business that is set up and run by students to prepare them for working in a real business environment. With the guidance of a teacher "facilitator" and real-world business partners, the students determine the nature of their business, its products and services, its management and structure, and engage in the daily operations of running a business. Emphasis is placed on using current business software, communications, and the Internet for business transactions. Students also have the opportunity to compete against other high schools in competitions such as Business plan, sales, marketing, human resources, commercial, website and many more areas of business. Competitions will be regional, at the state level, and possibly at the National level. This past school year SJHHS made it to the National competition in New York and won multiple awards, including Innovator of the Year.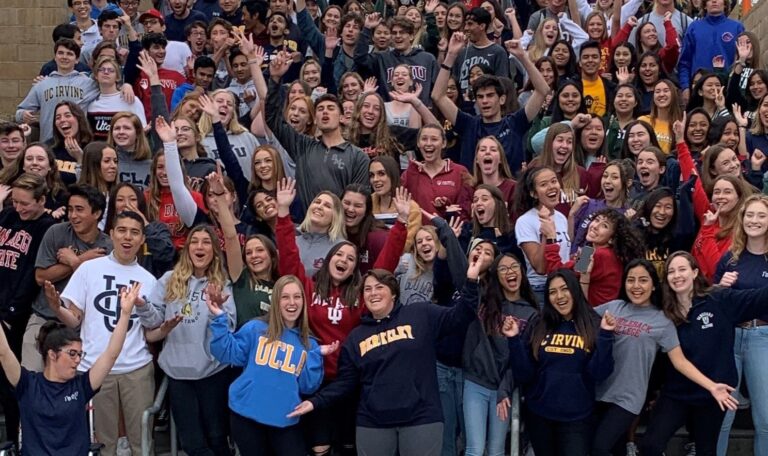 What are you most looking forward to in the coming school year?
Since I love school it is difficult to pick just one thing. Starting the year off with Football's Friday Night Lights and watching our students and community come together in the Badlands Stadium is always a fun way to start the school year.
What was your favorite moment or memory from last school year?
This past year we moved graduation back onto our campus. It was so special to see our students experience graduation in their own stadium where they had spent the past four years together.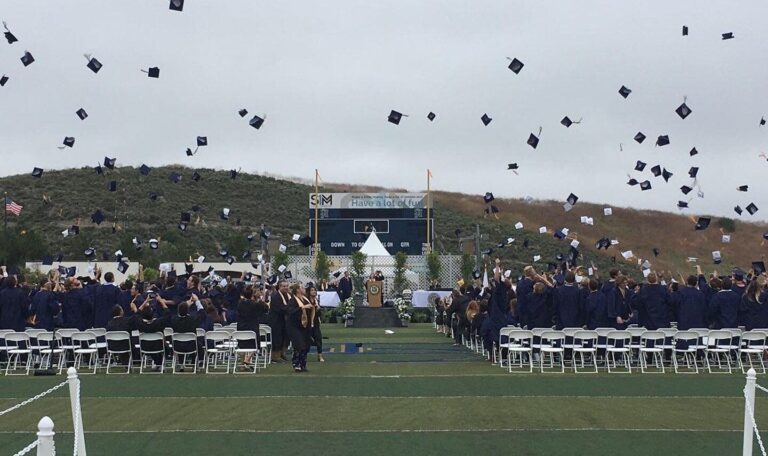 How can students and parents best prepare for the upcoming year?
Approach the school year with a growth mindset, a willingness to learn, and an open heart. Be sure to follow us on social media to see what it means to Ride for the Brand!
Follow San Juan Hills High School on Social Media!
Facebook | Twitter | Instagram
Follow Principal Smalley on Social Media!