Community leaders became Principals for the Day at 63 Capistrano Unified schools — the most in recent history. Participants learned what it takes to be a public school principal, toured the school, and met students and parents. After their stint as principal ended, they gathered to share their insights during a special luncheon catered by San Clemente High School culinary arts students. The culinary arts program is one of 28 career and technical education pathways offered in partnership with College and Career Advantage.
Rancho Mission Viejo's Senior Vice President of Governmental Relations, Mike Balsamo visited Ladera Ranch Middle School on Friday, Feb. 28. He shared his experience with CUSDInsider.org in this exclusive Q&A.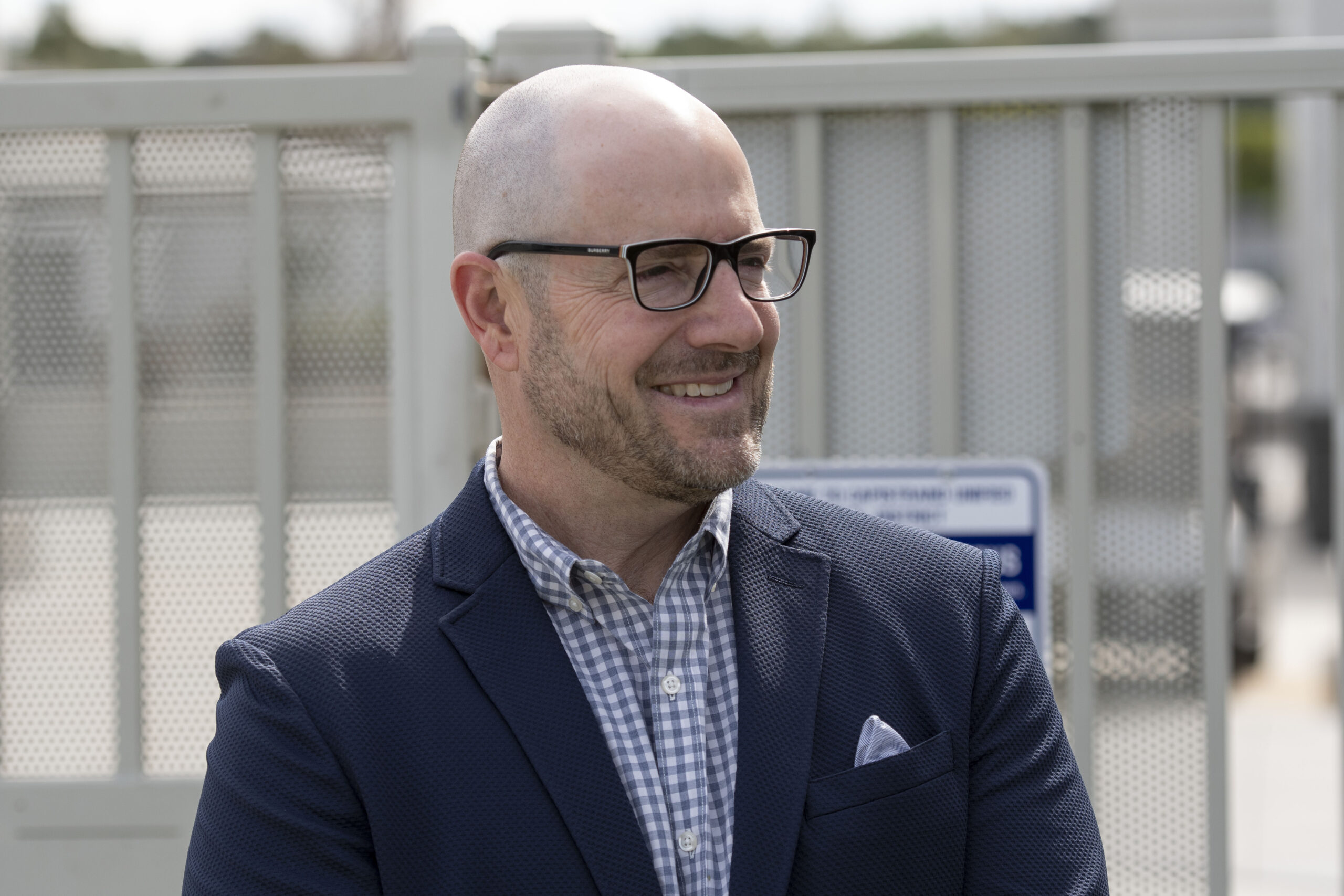 Your name: Mike Balsamo
School where you served as principal:  Ladera Ranch Middle School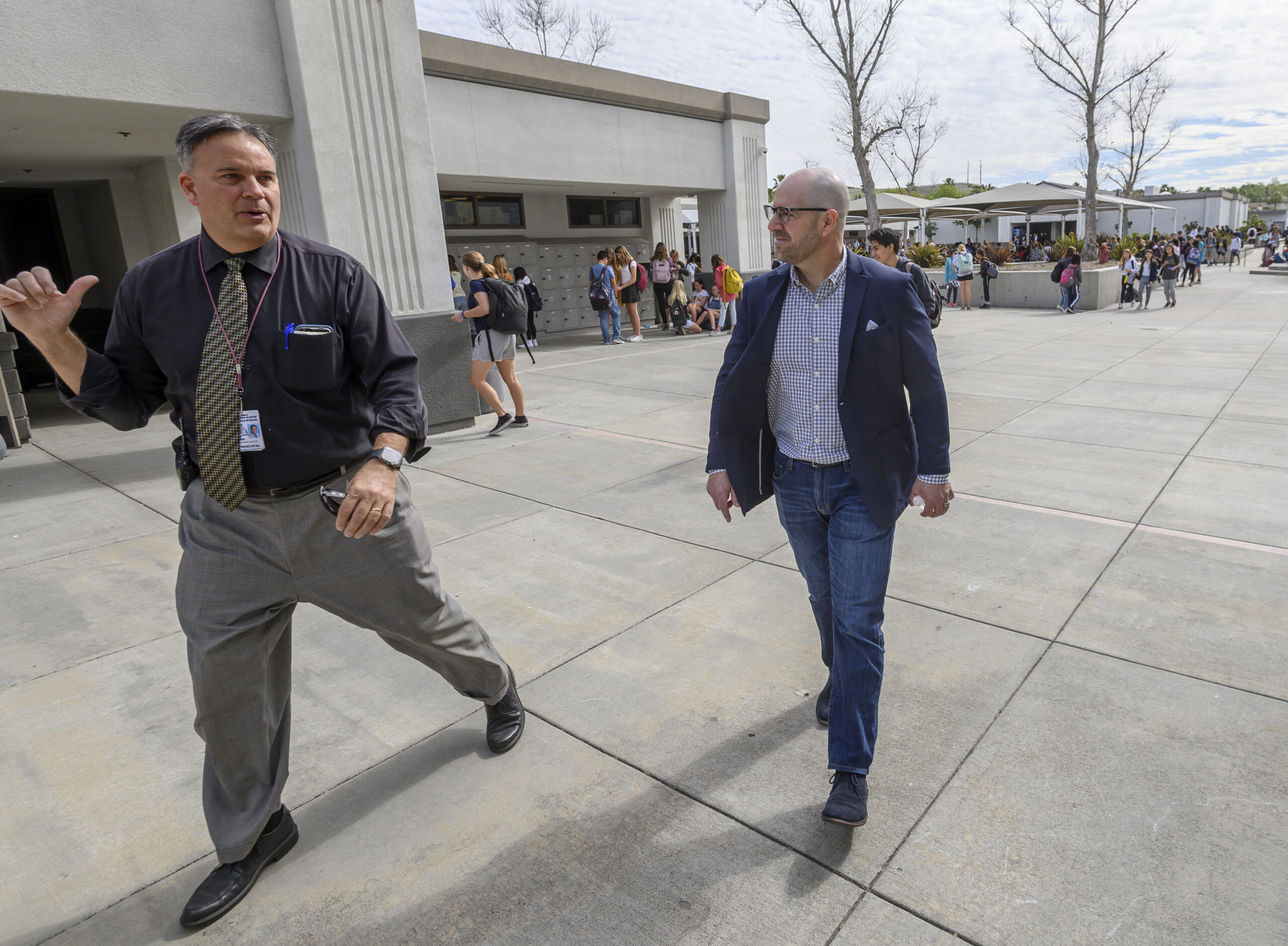 Do you have children in CUSD? I had two that graduated from Aliso Niguel High School many years ago.  I have two more now approaching kindergarten that will likely attend Ambuehl in San Juan Capistrano.
City of residence:  San Juan Capistrano
Where do you work, what do you do for a living?  I work for Rancho Mission Viejo.  My title is Senior Vice President of Governmental Relations.  We are a working Ranch but also a developing master planned community.  My role is to be our primary interface with government agencies as we partner to develop new communities.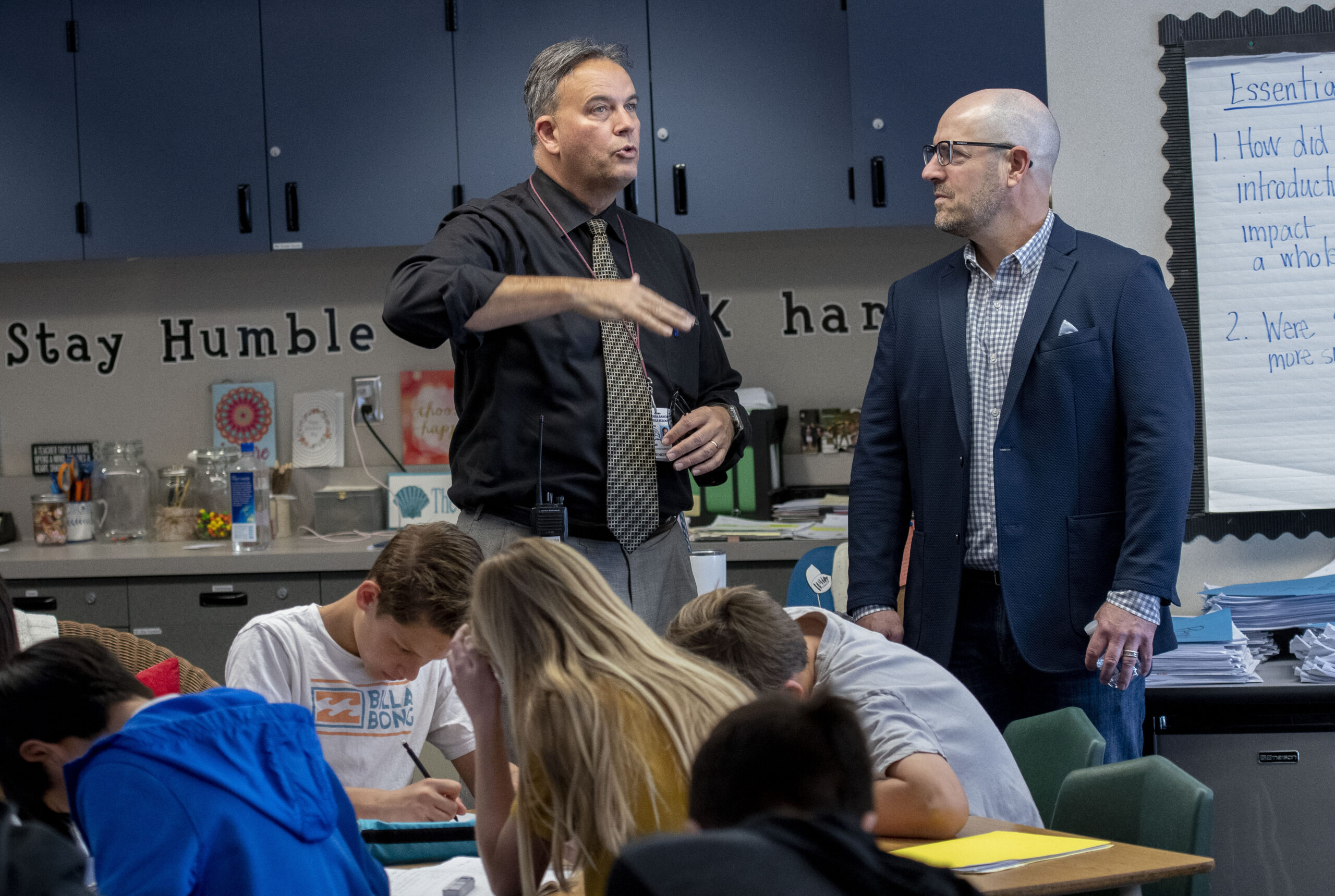 What did you enjoy most about being principal for a day?  Observing the teachers work in the classrooms, I have huge admiration for the work they do each day.
What did you find most surprising?  Each of the classrooms was oriented differently in terms of seating arrangements and décor based on the preferences of the teacher.  Some of the classrooms featured a semi-open floor plan.  It was great to see how the teachers are empowered to find ways to connect with the kids.
What did you learn?  Principal Duarte is great at communicating with the kids, his style is very positive and he demonstrates confidence as a problem solver.  He also enjoys a quick card game with the students at break!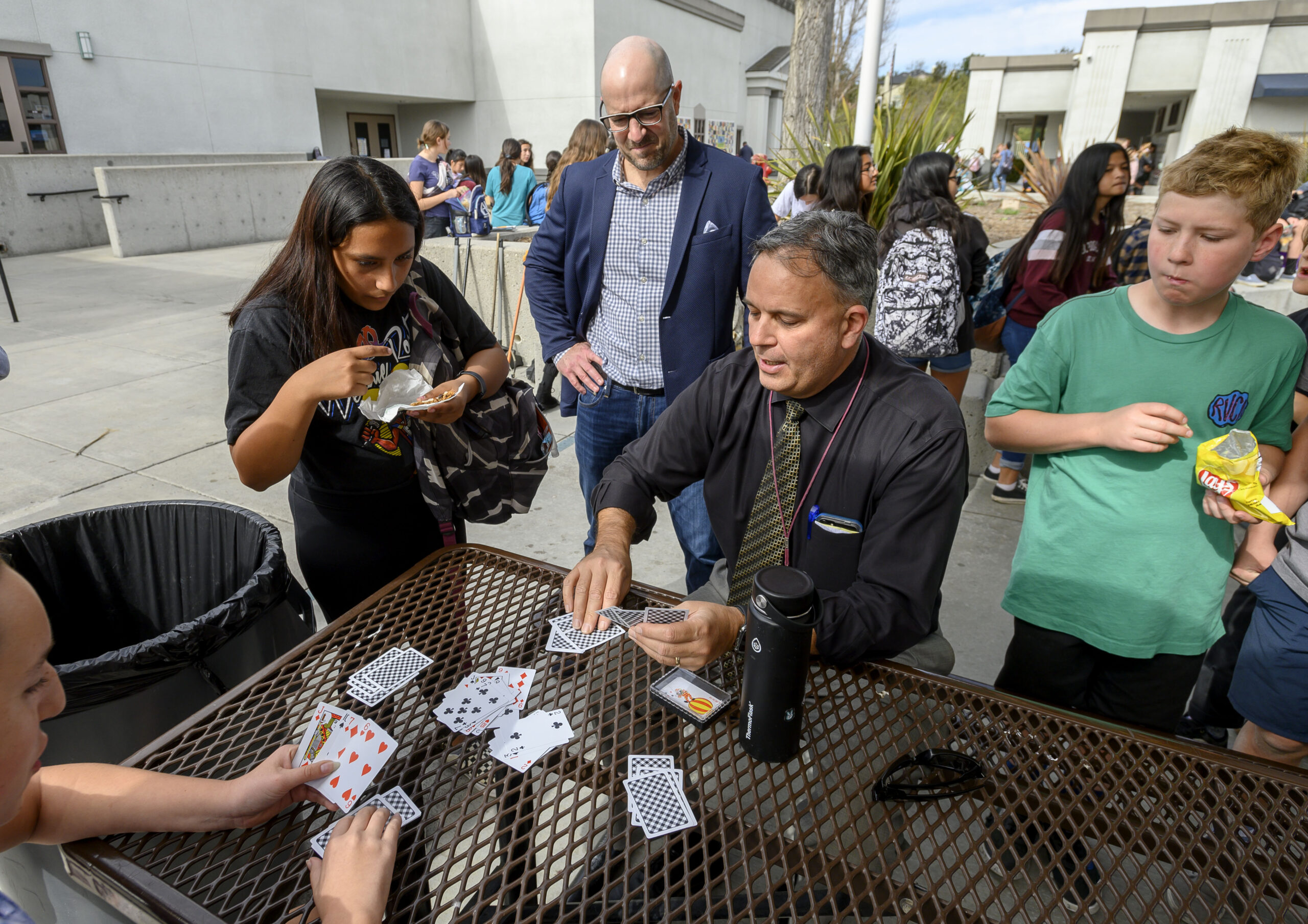 How is the job of school principal similar/different from your job?  I think there are similarities in terms of the need to be effective with communication at all levels.  A big part of the principal job is motivating teachers and students on a daily basis, which is a unique skill that is very different from the work that I do which involves long term planning.
What else would you like the CUSD community to know about your experience today?  It was truly a pleasure to witness the staff teamwork at Ladera Ranch Middle School and to observe the kids enjoying learning with each other.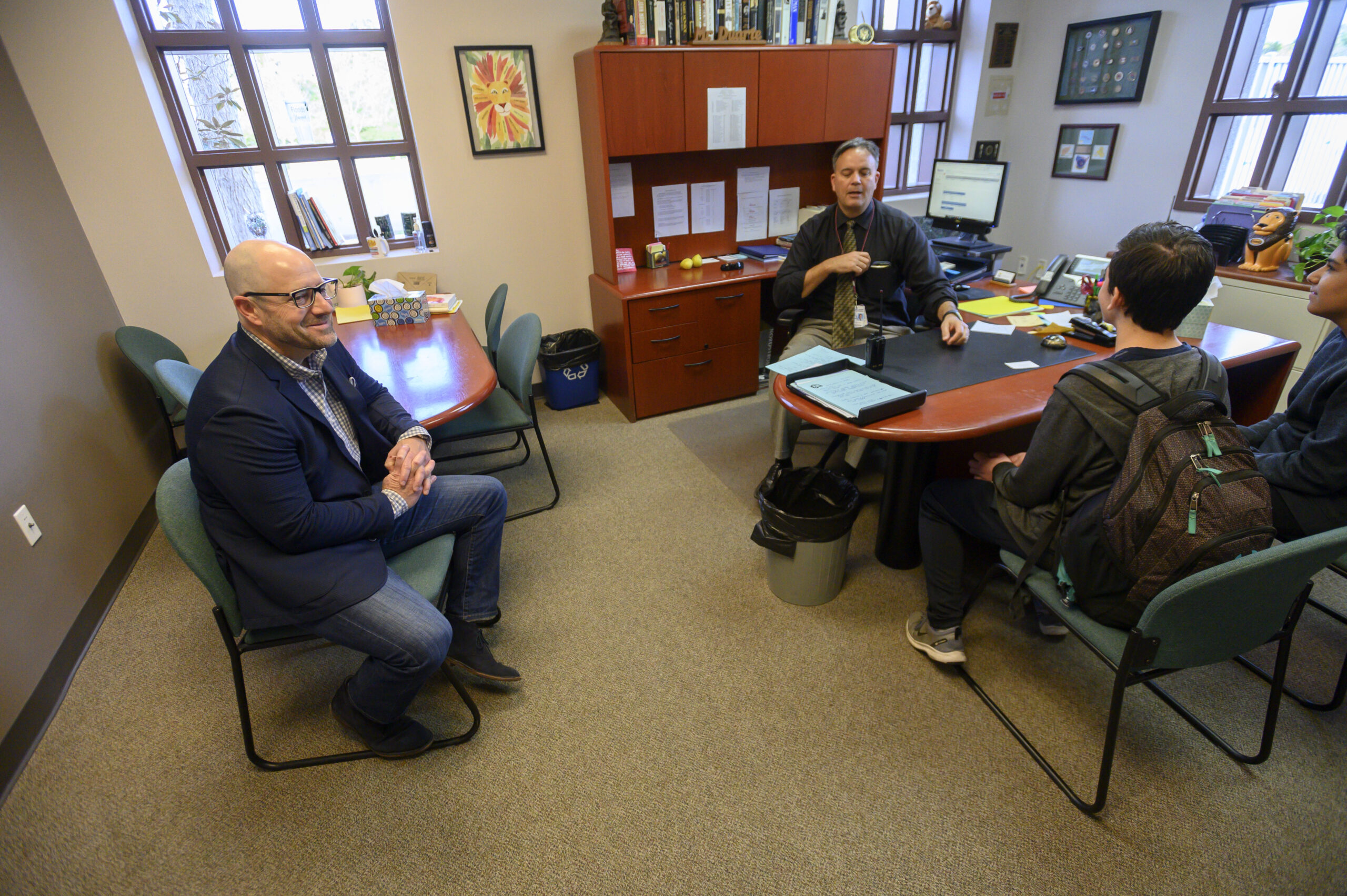 More about the 2020 Principal for the Day event: 
Capistrano Unified Principal for a Day program educates, impresses community members and business owners
"This is one of my favorite events each year," Mayor Laurie Davies serves as Principal for the Day at Niguel Hills Middle School