By Chelsea Turner
Niguel Hills Middle School students, staff, and families gathered with Capistrano Unified School District administration and Laguna Niguel City Council Members on Feb. 20 to celebrate the dedication of Shark Bay.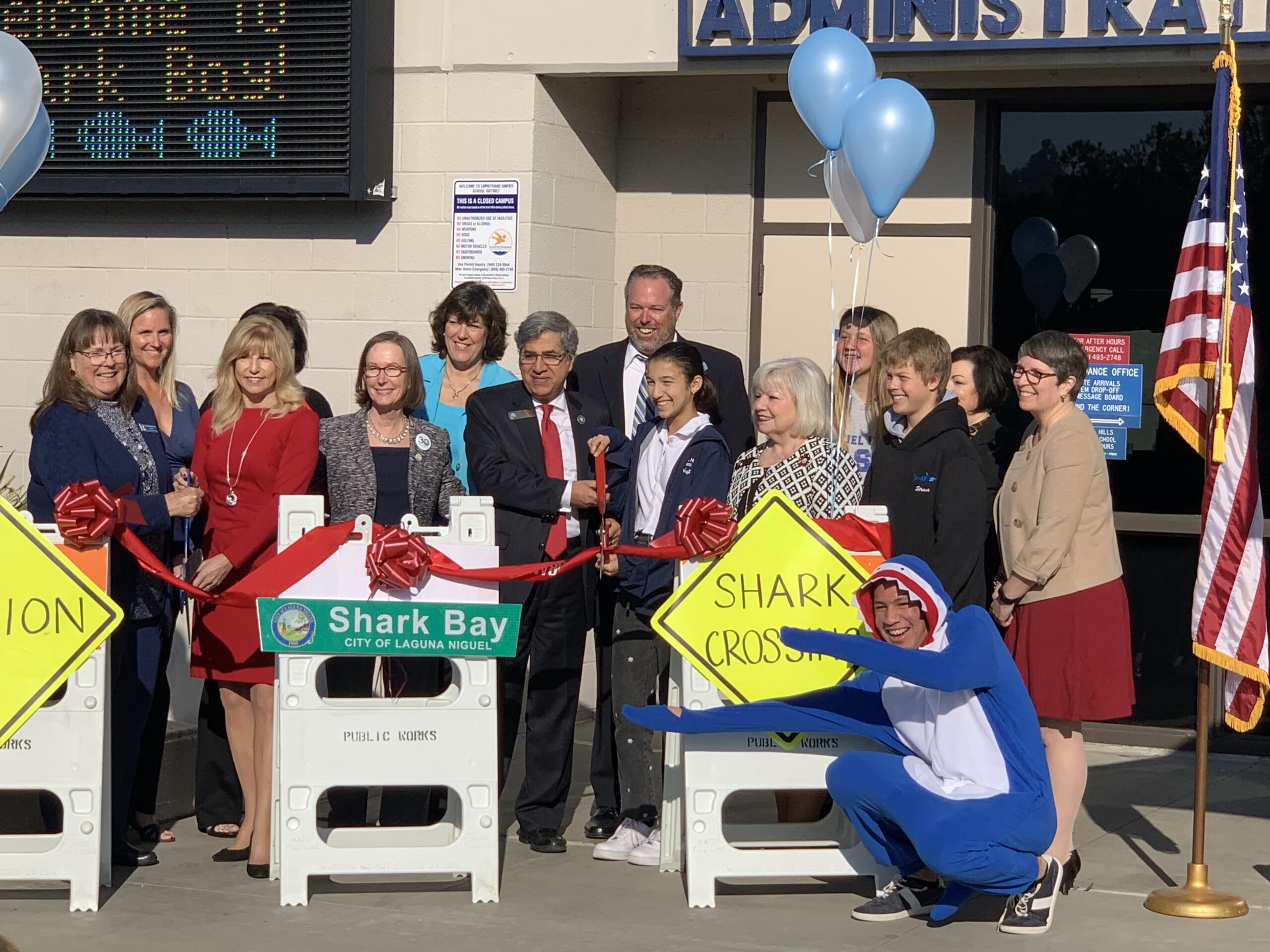 Last year, ASB students set out to change the name of the street that ushers visitors on and off the middle school campus. 
Students gathered input on the street name from the entire student body before taking the request to city hall and winning approval from city council.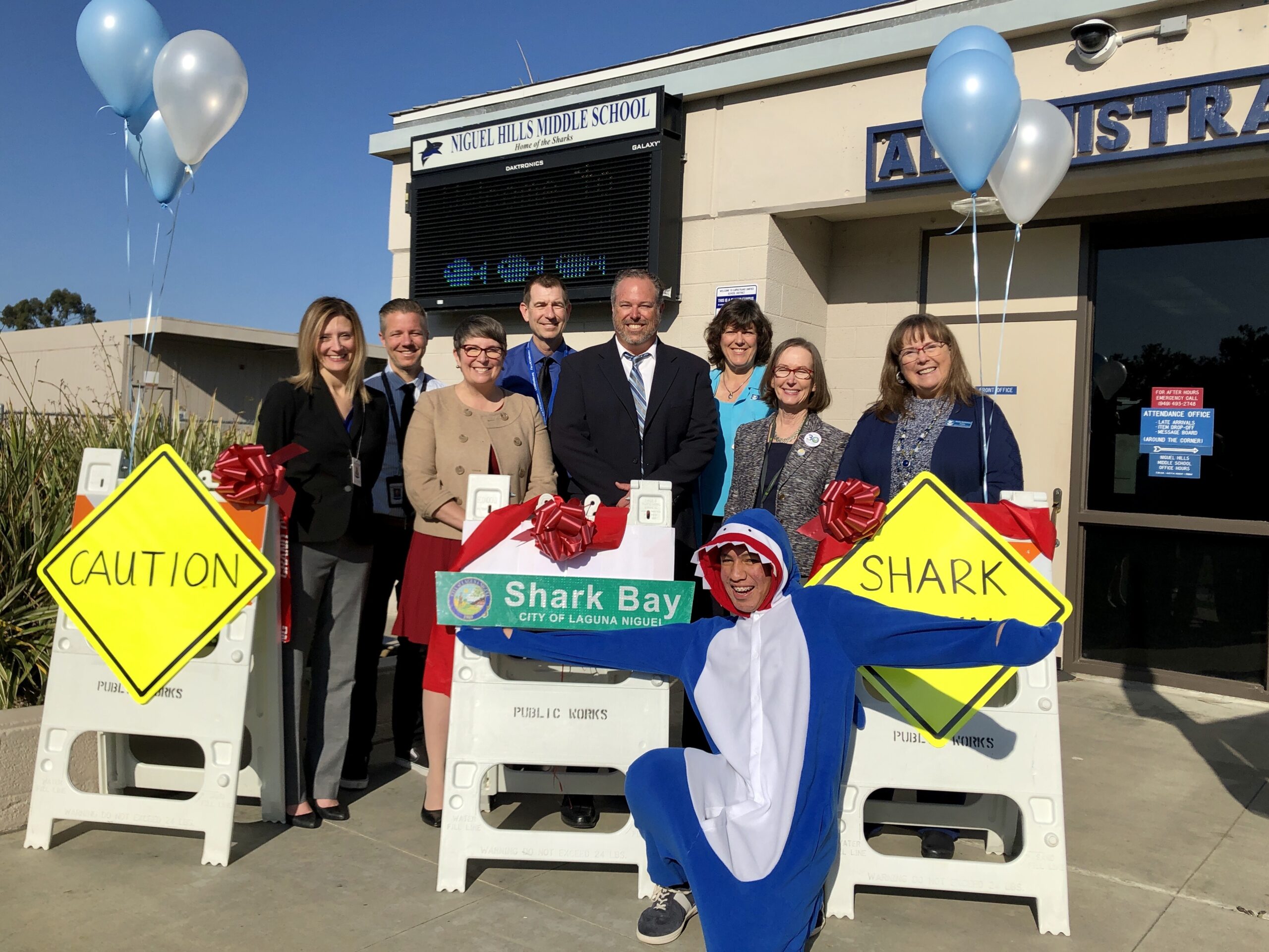 "The initiative and passion of our young people never ceases to amaze me," said Superintendent Vital. 
Mayor Laurie Davies shared her inspiration with the students, stating "you don't have to be an adult to make a difference." 
"I am so proud of the students here who engaged with their local government in a positive way to effect change," said Council Member Elaine Gennawey.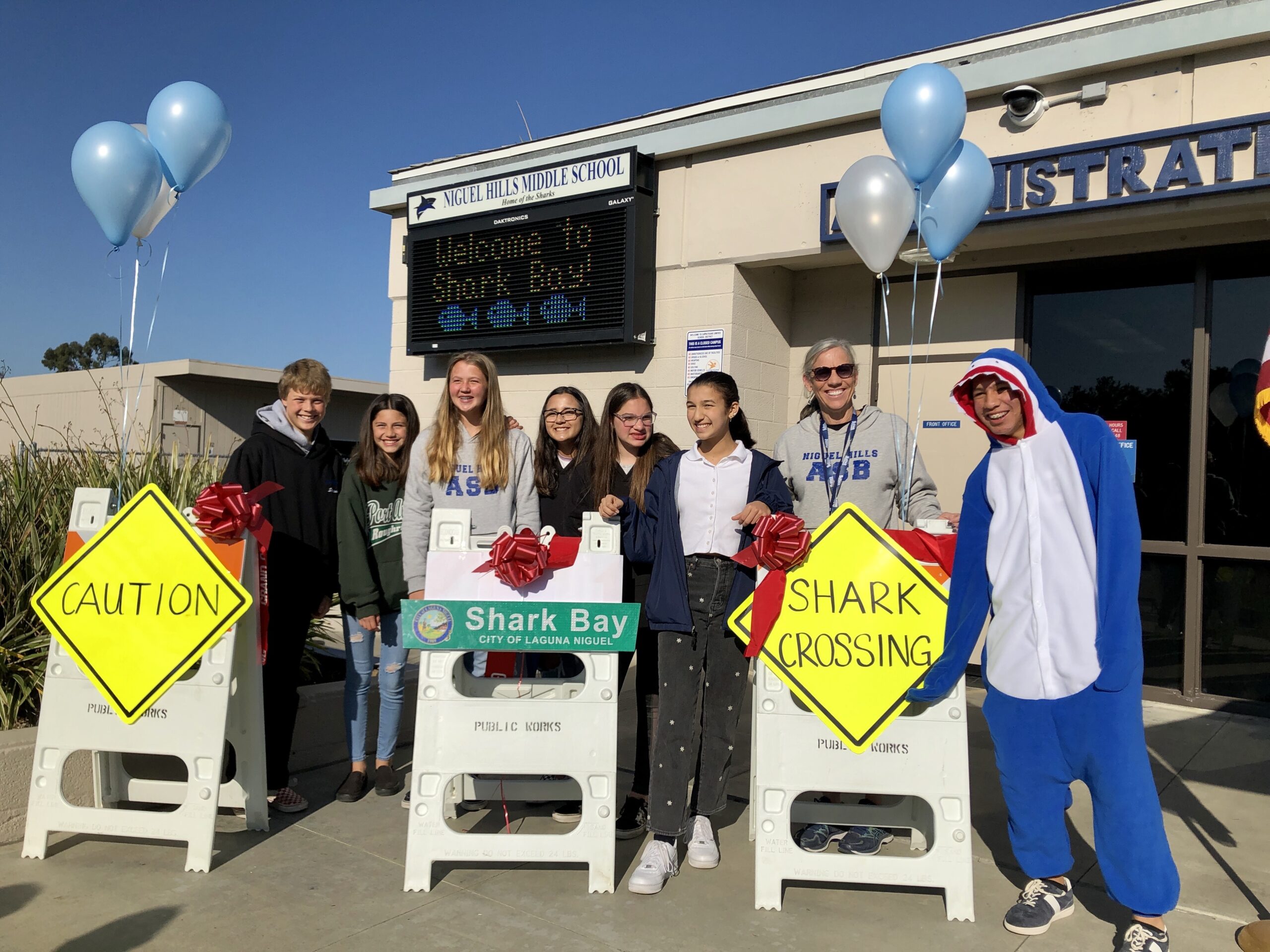 Superintendent Vital and Board of Trustee Vice President Martha McNicholas thanked the city of Laguna NIguel for their vision and commitment to the school, along with their continued support and partnership of Capistrano Unified students and families. 
"We cannot thank the Mayor and City Council members enough for making this request come true," said ASB President Laila Naji. 
Congratulations Sharks!
Watch the video of the event on YouTube!