By Elysse James
Being among just a handful of girls in the robotics class at Marco Forster Middle School didn't deter Aidan Bonkoski and Lydia Gordon from going all-in on the robotics competition.
The class this year boasts five girls, up from one to two (of 36 total kids) in previous years since the elective class was first offered in 2013. Teacher Jenny Gonzales was the one to launch robotics in the classroom following championship bids two years in a row by her after-school robotics club.
"Its very intimidating to be in a class of 36 boys," Gonzales said. "I tell them, 'I'm a girl too!' …being an all-girls team will hopefully encourage more girls to join next year."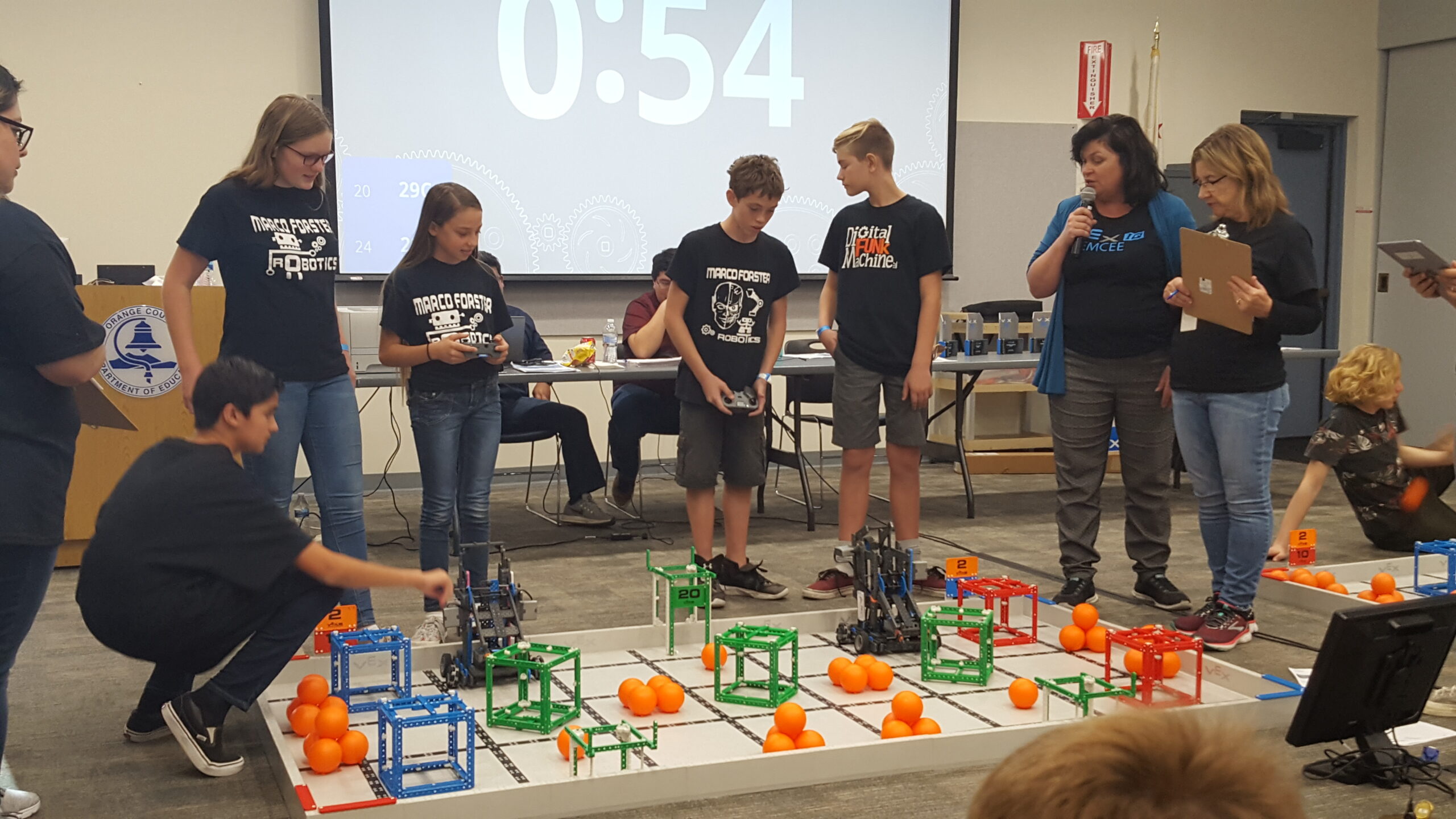 The gender makeup of the class was disappointing for eighth grader Lydia Gordon, but she decided to stick it out.
"Once I met the girls we all just bonded and now we're best friends," Gordon said, adding that she likes the creative aspect of robotics and enjoys inventing things. "I think that (robotics) let us have the skill of teambuilding and brought people closer."
With a larger showing of females, Gonzales was able to put together an all-girls robotics team for the first time.
They won the Amaze Award at the Vex IQ Challenge Squared Away regional competition. The team was also featured at Capistrano Unified School District's recent Innovation Showcase and will compete at the Dinghy Dash during the Dana Point Festival of Whales on March 14.
"The handful of girls I had before on (the co-ed) team were all very successful," Gonzales said. "They have all sent me messages saying they wish they had an all-girl team."
The girls' team designed a robot that could lift boxes with a claw and pick up balls using an elevator belt.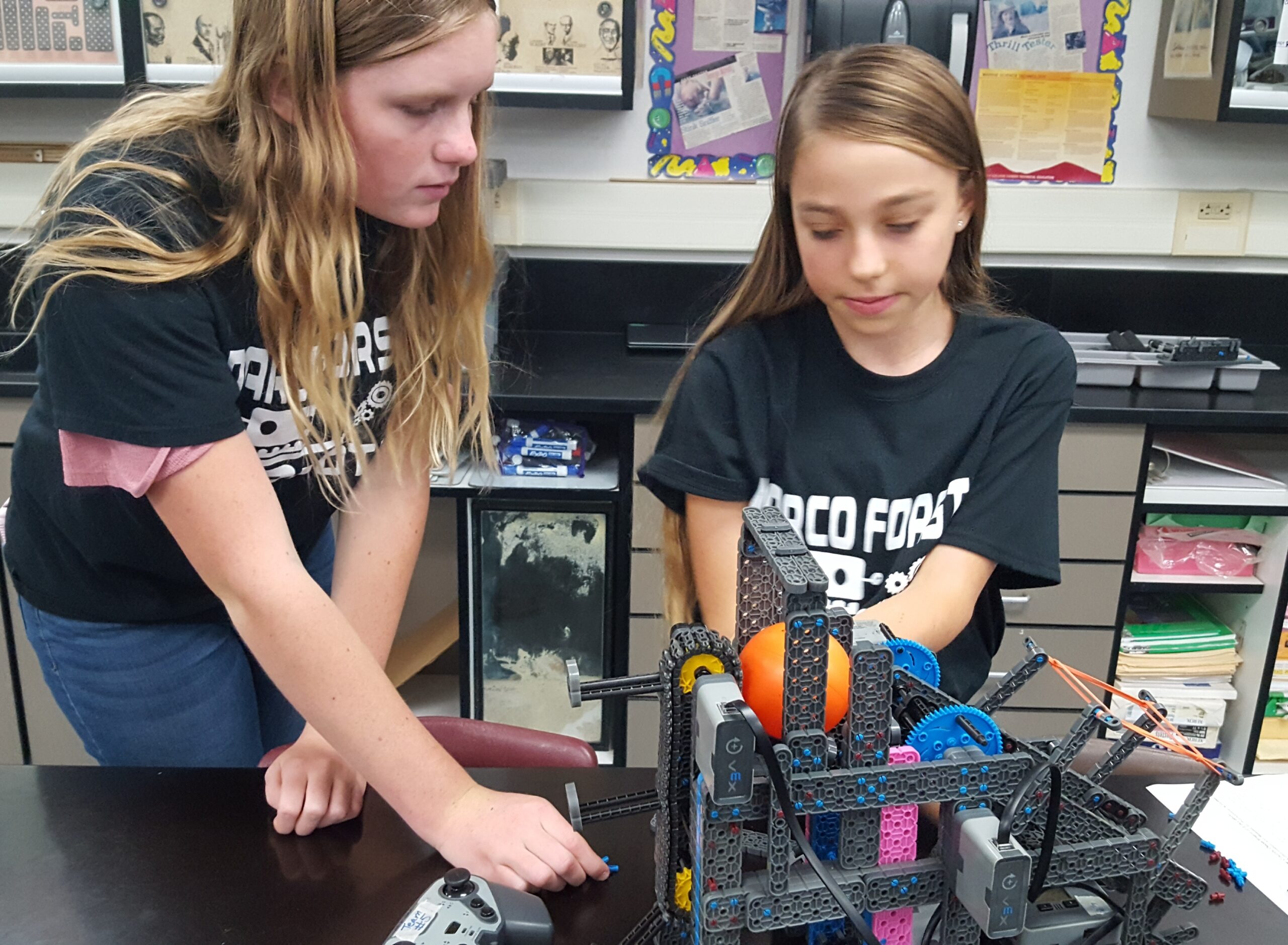 "We learned teambuilding and problem solving," Gordon said. "If one thing doesn't work it's not the end of the world. Just try to find a way to fix it and move on. Lots of creativity goes into it…I would definitely say robotics is a really fun thing to at least try, if not turn into a career."
Bonkoski, a seventh grader, has been interested in science and technology since she was a child and planned to work on the coding aspect of the robot.
"I've always had an interest in how things work and why things do what they do," said Bonkoski, who hopes to be a biomedical engineer one day. "Building robots is something I may want to do in the future."
Robotics combines many life skills, as well as reinforces what students are learning across multiple subjects in multiple classrooms.
"With robotics they're able to apply everything they've learned in all their classes," Gonzales said. "They're calculating and using art by designing and creating their own design and then there's competition so they get aspects of PE. Everything comes together in this one class."
"It's very exciting our district is forward-thinking in innovation, allowing the kids to have these opportunities," Gonzales said.