By Elysse James and Rebecca D'Auria
She couldn't have known.
After all, she didn't apply. She wasn't nominated by coworkers or school officials.
The Milken Family Foundation discovered math teacher Candice Harrington through a panel appointed by the California Department of Education and awarded her $25,000 from the Milken Family Foundation during a surprise assembly in front of Capistrano Valley High School, Capistrano Unified officials, and the entire student body on Wednesday, Feb. 12.
"I'm hoping that recognition like this shows young people like teaching can be very, very meaningful," Harrington said.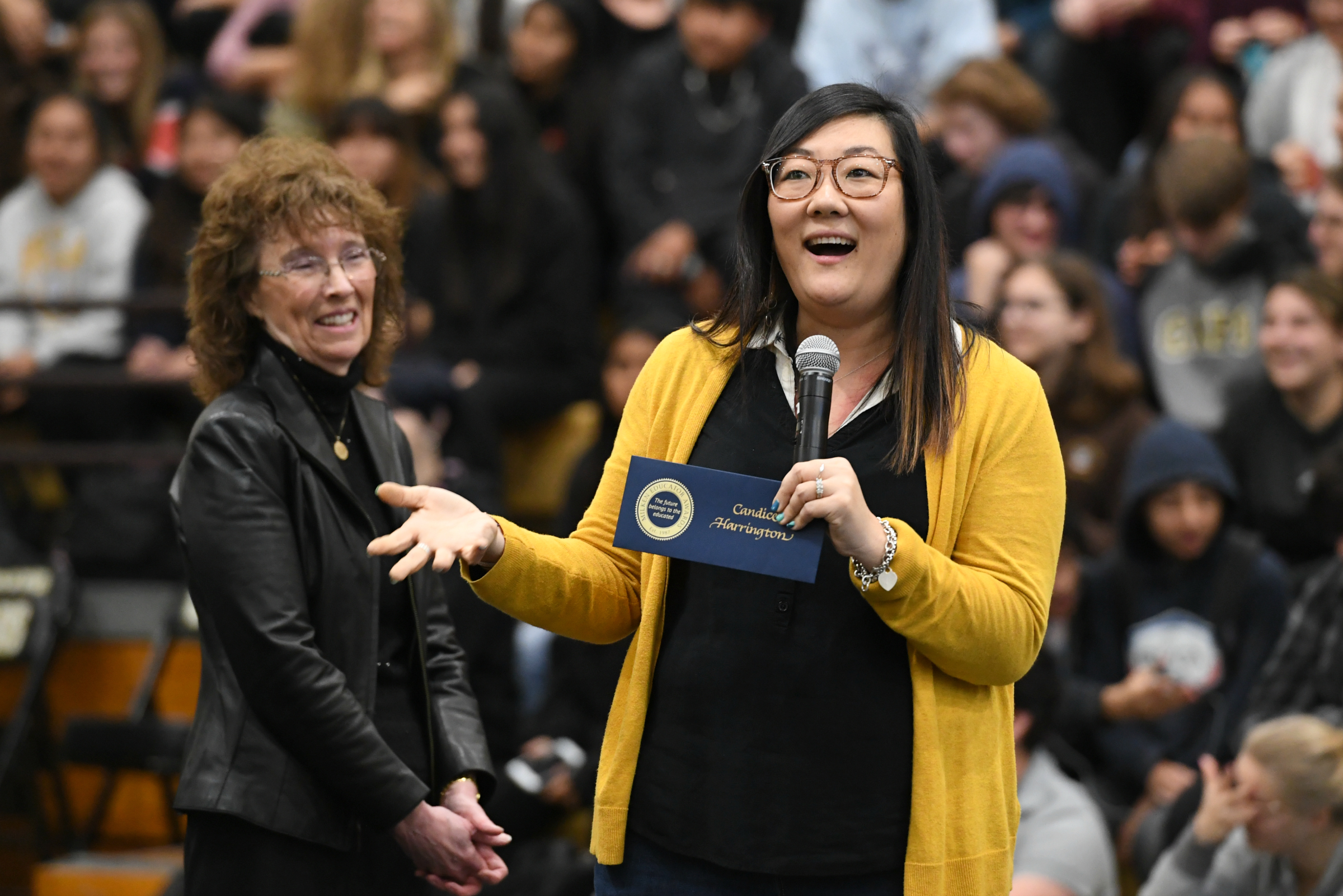 Harrington is one of 40 early-to mid-career teachers in the nation to receive the Milken Educator Award for their work and professional leadership.
Harrington has been at Capistrano Valley High in Mission Viejo for more than 10 years.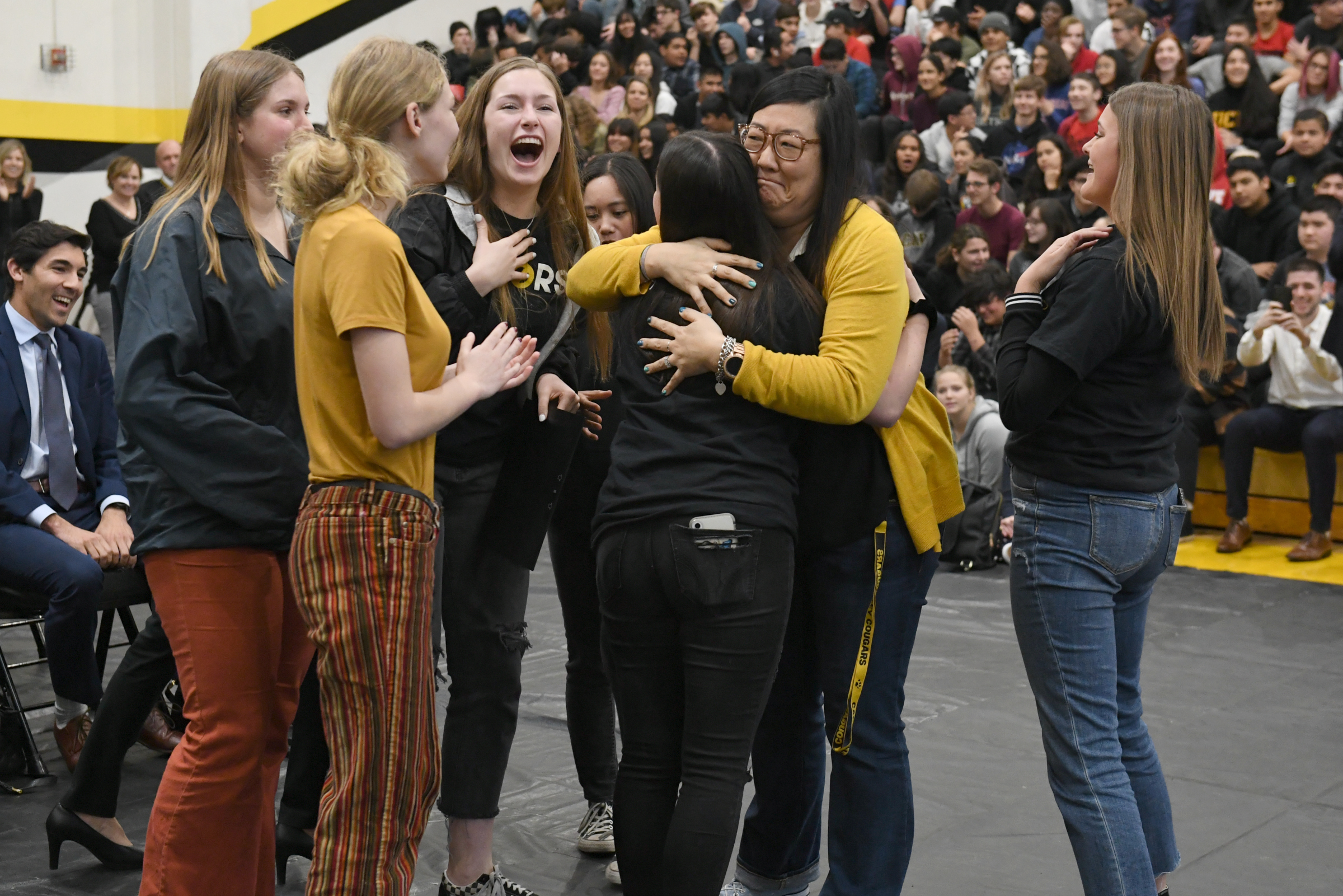 "This [school] is such a safe place for me, and just a place where I feel encouraged and respected…so I just feel very lucky," Harrington said.
Jennifer Smith of Pioneer Middle School in Tustin is the most recent Orange County teacher prior to Harrington to receive the award. Smith was honored in 2013.
Harrington uses innovative techniques, games, and hands-on instruction to enhance student learning in her classrooms.
"I think math helps build parts of the brain that don't normally get built unless it's being made to," Harrington said. "I always talk about how your brain is a muscle and we're trying to get that muscle to be strong."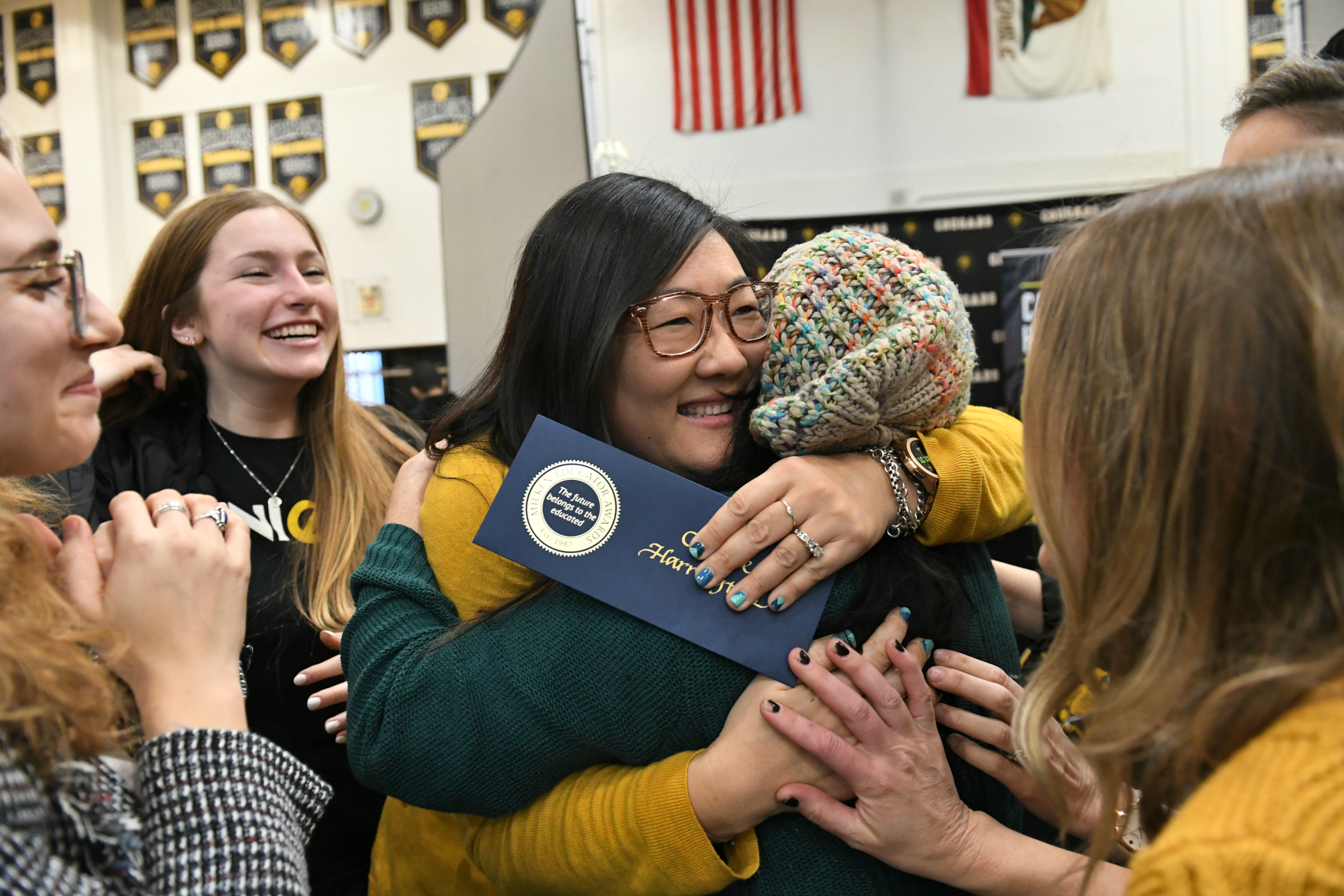 She began a "Drive to Five" campaign in her AP Calculus class to push students to excel on the AP test, resulting in a stellar 95 percent pass rate, the Milken Family Foundation wrote on its Instagram. The AP Calculus test is scored out of 5 total points.
"She also teaches lower-level courses that build foundational skills, leads summer math camps for girls, mentors student teachers, serves as an instructional coach for the district and lectures on mathematics methods at Cal State Fullerton," the Milken Family Foundation wrote.
"I hope recognition like this shows young people that teaching can be very meaningful," Harrington said after the assembly. "There's never a day when I wake up and don't want to go to work."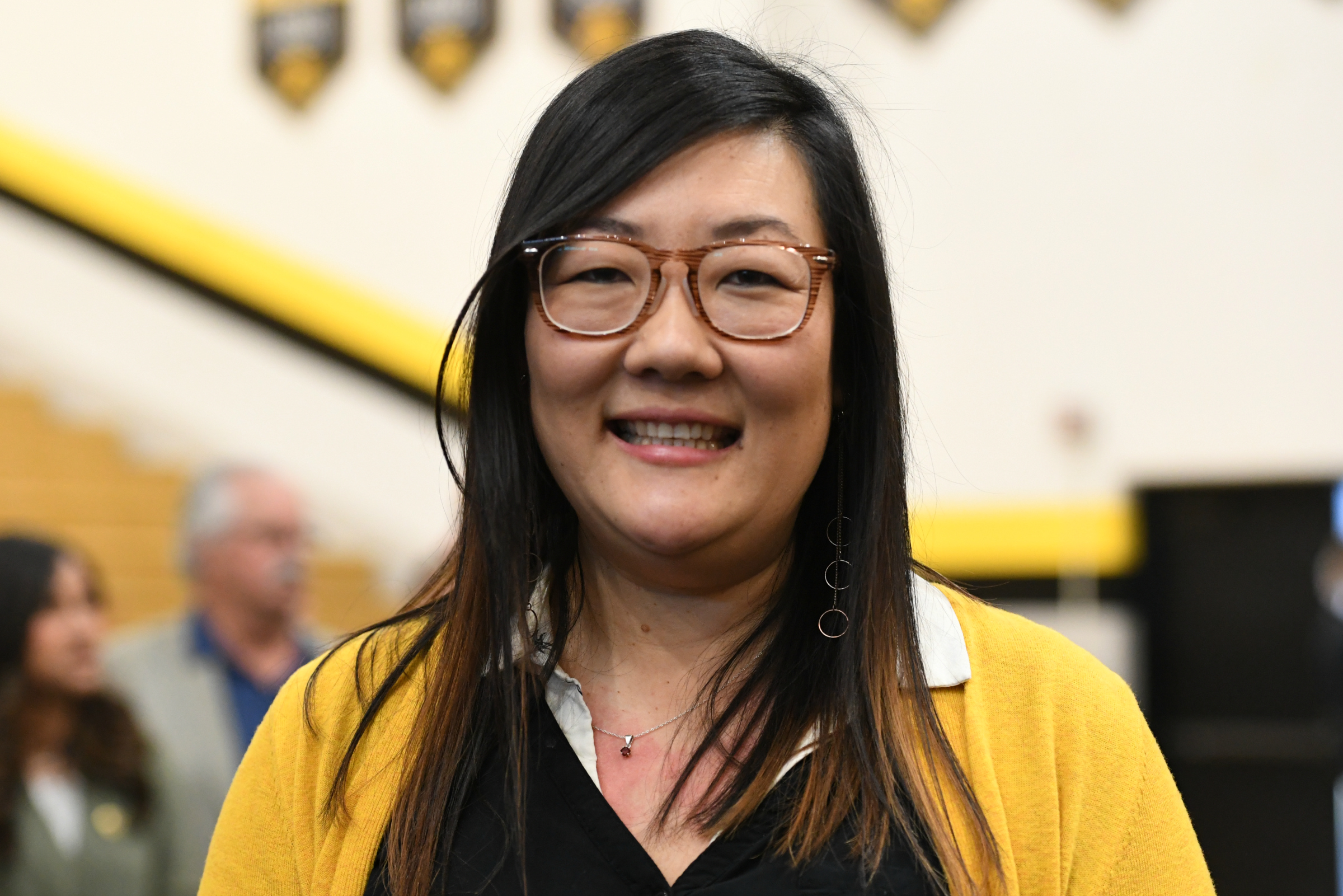 Harrington also runs a mentor program for new freshmen, is the school's newspaper and yearbook advisor, and is the advisor to the California Scholarship Federation.
"A great teacher like Candice Harrington creates a myriad of pathways to success for all students," Jane Foley of the Milken Family Foundation said during the assembly.
Harrington has also presented at the California and Orange County Mathematics Councils on discovery-based learning and strategies to improve success rates in AP Calculus, and she is the instructor for Cal State Fullerton's Project Mathematics Intensive Summer Sessions (MISS), working with high school girls to improve their math skills. She has a Bachelor's Degree in mathematics from California State Fullerton and a Master's Degree in education from Concordia University in Irvine.
How does Harrington plan to spend the $25,000? She jokingly said she would take her colleagues to lunch.
Watch the video of the surprise on our CUSD Insider YouTube here!